In less than 20 years, yoga has grown from an exotic mysterious form of exercise from India to become commonplace. Once, only offbeat "spiritual" or "new age" people were the ones doing yoga. Now everyone does some form of yoga. As a result, it has actually become fashionable to wear yoga pants or workout clothes outside of the yoga studio or gym. In fact, I recently read that that there is a name for this look, which is "athleisurewear."
This new trend in tight-fitting stretchy pants has made women more keenly aware of their private areas. Unfortunately, the Internet and another industry, pornography, have both contributed to the growing popularity of labiaplasty in Portland as well. Teenage girls are now obsessing over the look of their vaginal area. As if being a teenager in today's society doesn't pose enough concern over body image, now there's one more.
In fact, a recent New York Times blog stated that, "So many teenagers are seeking cosmetic surgery to trim or shape the external genitalia that the American College of Obstetricians and Gynecologists issued guidance from its Committee on Adolescent Health Care to doctors last week, urging them to teach and to reassure patients, suggest alternatives to surgery that may alleviate discomfort, and screen them for a psychiatric disorder that causes obsession about perceived physical defects." (http://well.blogs.nytimes.com/2016/04/25/increase-in-teenage-genital-surgery-prompts-guidelines-for-doctors/?_r=0)
Labiaplasty surgery is not covered by insurance. It is strictly a cosmetic procedure, though there are times when the surgery is done to correct vaginal lips that protrude and cause discomfort while walking or exercising. The fact is that women who have labial tissue protruding outside of the vaginal opening are the best candidates for labiaplasty for a host of reasons. For starters, intercourse can be painful when the labia protrude. In addition, as already mentioned there can be discomfort from the friction of walking and other activities. A woman can also lose confidence as a result of acute embarrassment over her appearance during intimacy. In addition, the friction caused by protruding labia can cause infections and hygiene challenges.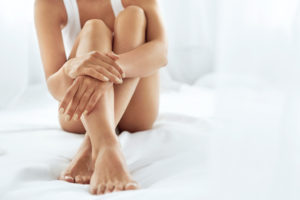 Labiaplasty is a highly personal decision that should be made between a woman and her plastic surgeon. It is important to choose a Board Certified Plastic Surgeon that is experienced in this procedure, because this professional will be better prepared to help you explore your treatment options and determine whether labiaplasty is the right choice for you.
If you suffer from protruding labia, the benefits gained from a labiaplasty procedure are important. Not only is there improved appearance in the genital area, patients experience an overall increase in self-confidence, particularly during intimacy. The threat of infection and discomfort are also permanently eliminated.
We are just beginning the summer, which is the time for shorts, tight-fitting clothes and romance. If you suffer the embarrassment and/or discomfort from protruding labia, you may be a candidate for labiaplasty surgery. Do your research and find an experienced Board Certified Plastic Surgeon. Interview surgeons until you are comfortable with their expertise based on patients who've had the procedure. If you have a teenage daughter who wants to have this procedure, proceed with caution.